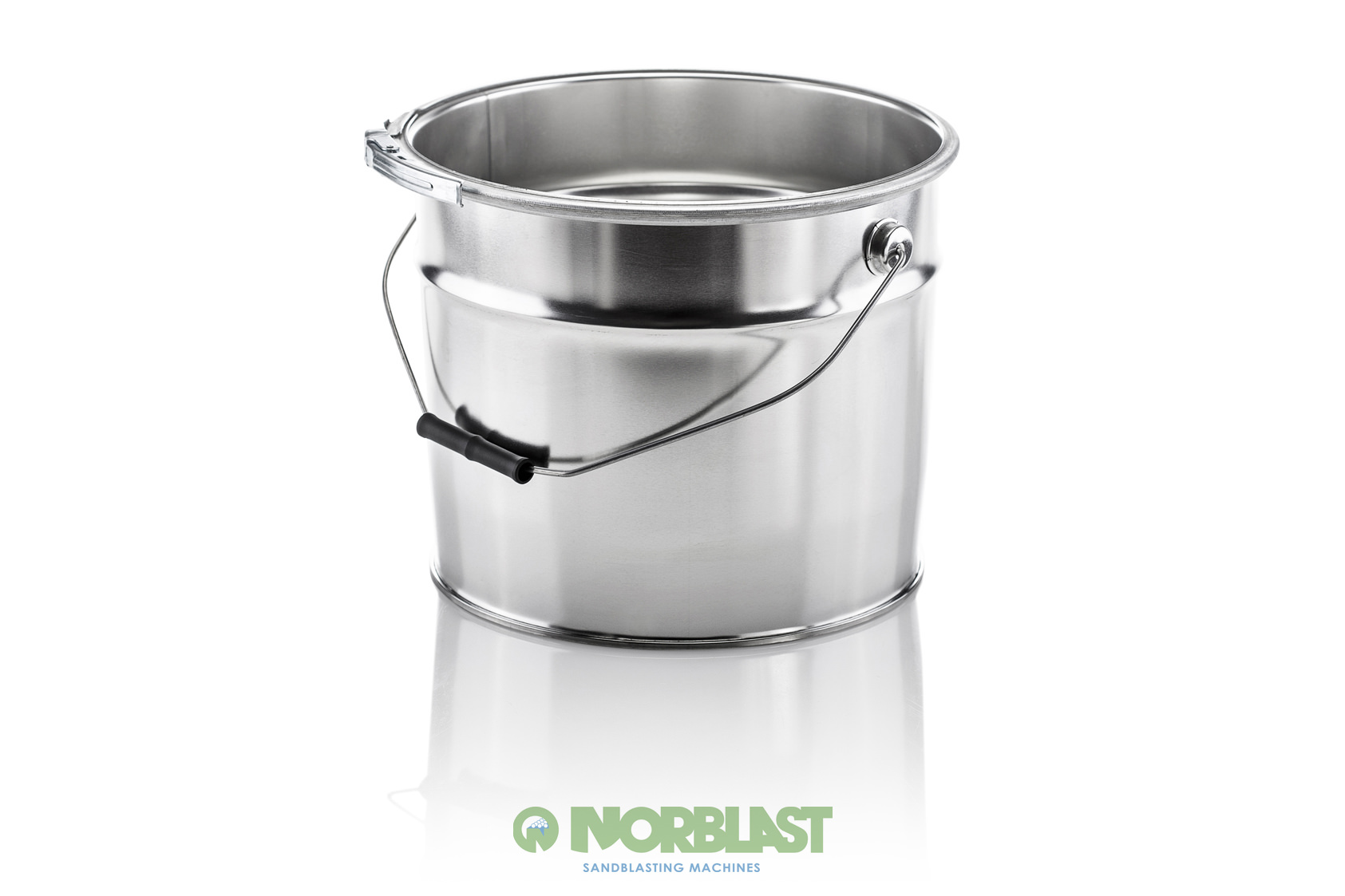 FILTER CABINET BIN
Dust collection bin for all SD systems. Emptying is facilitated by a convenient integrated handle.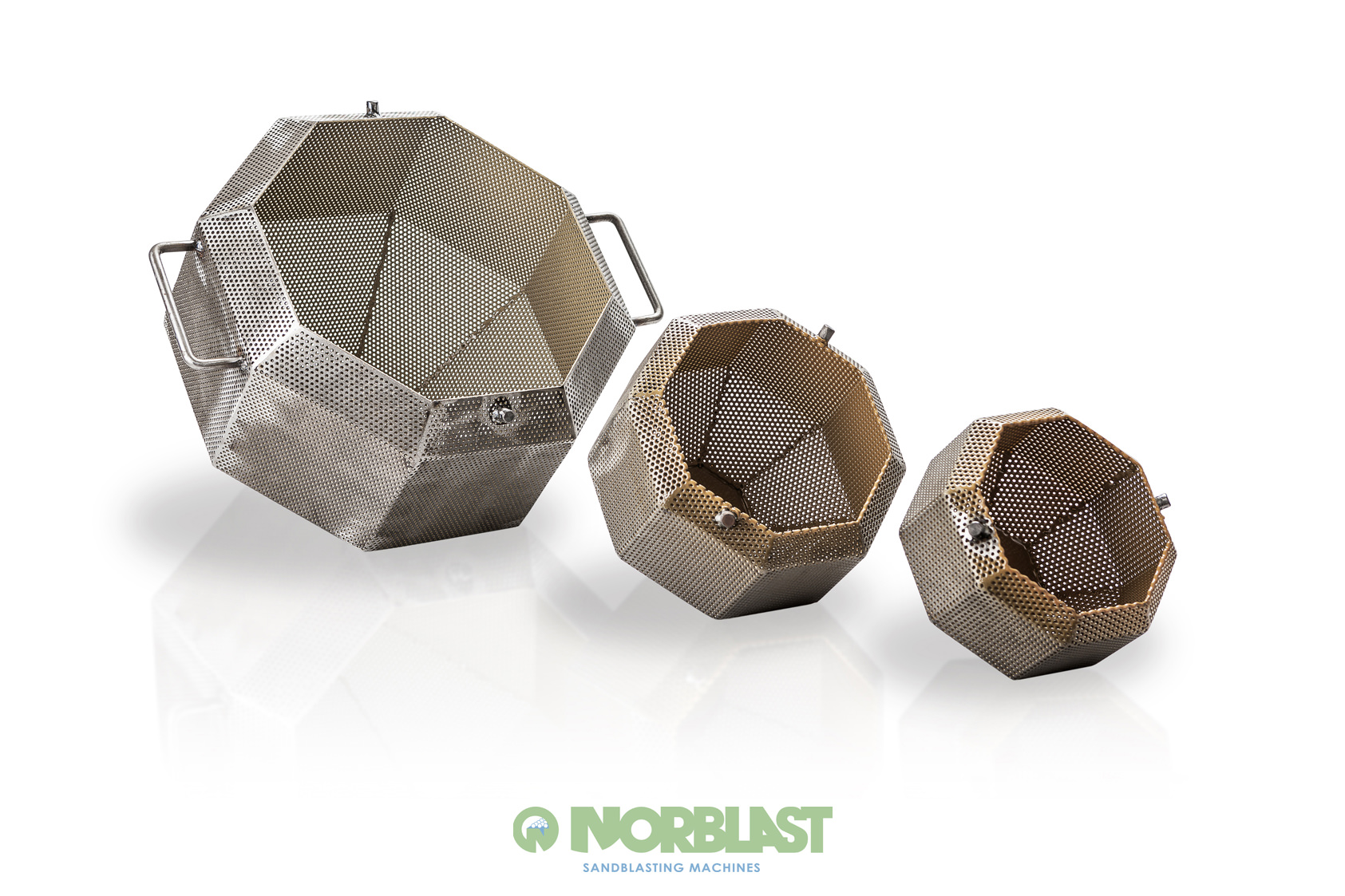 TUMBLER BASKETS
Steel tumbler basket, complete with lid to prevent pieces from spilling out during processing. The basket is coated with a layer of polyurethane to reduce wear over time. the basket is also equipped with a quick coupling to facilitate loading / unloading operations.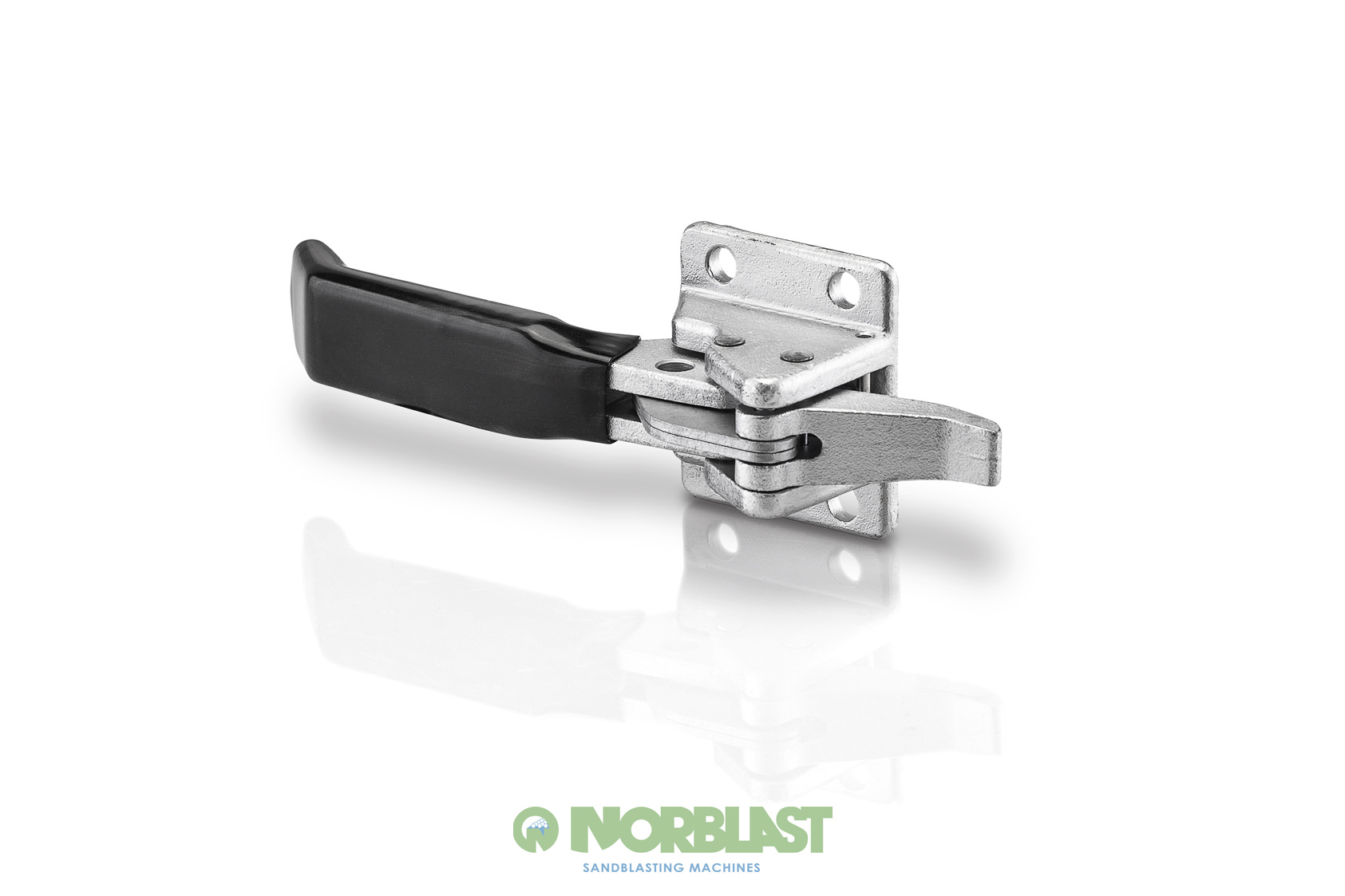 LEVER CLOSURE DOOR
Door handle for s11 models, facilitates door opening / closing operations, guaranteeing a perfect seal to prevent dust from escaping.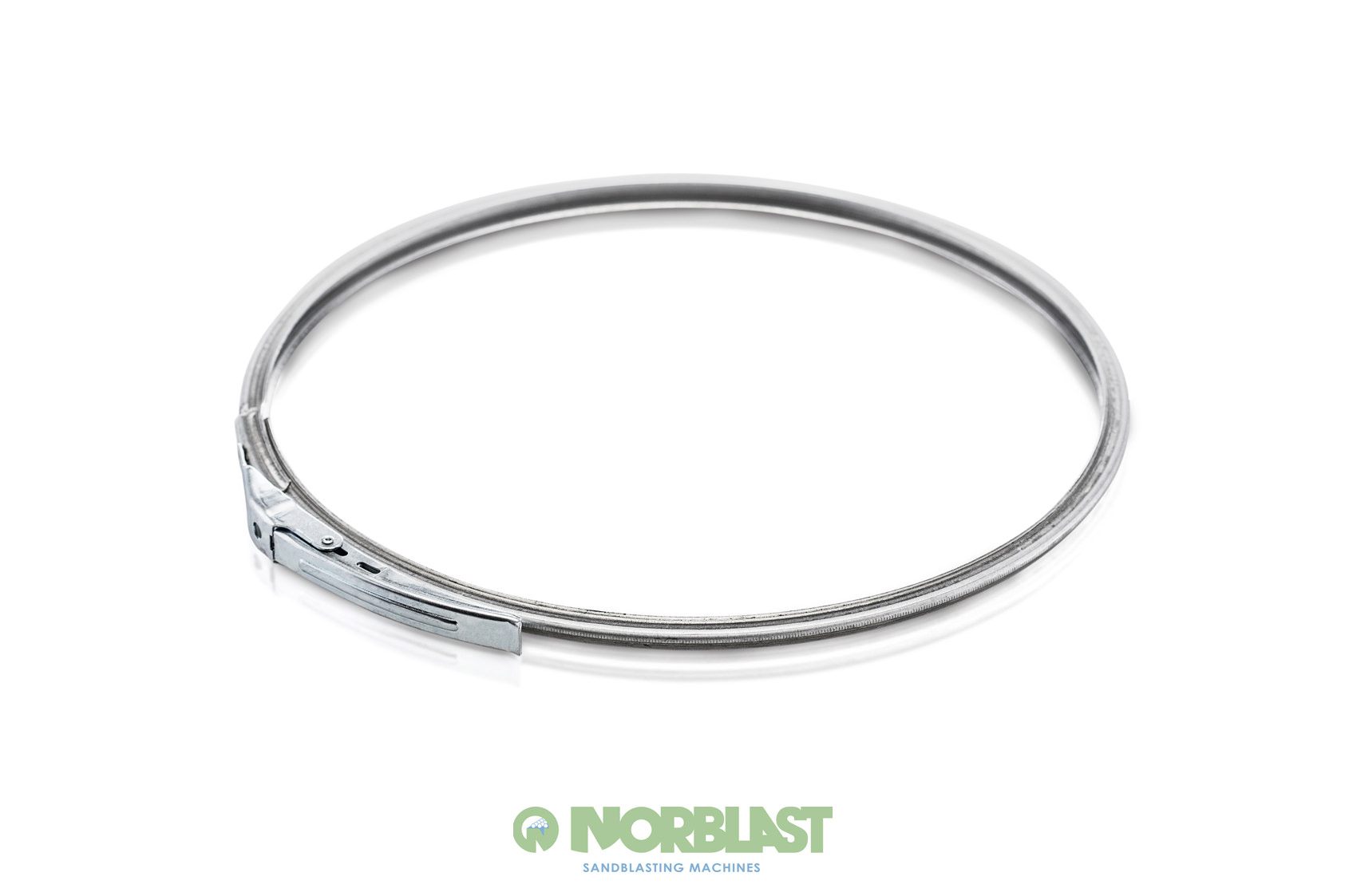 BIN CLAMP
Replacement clamp for sd model filter bin, facilitates the emptying of used dust.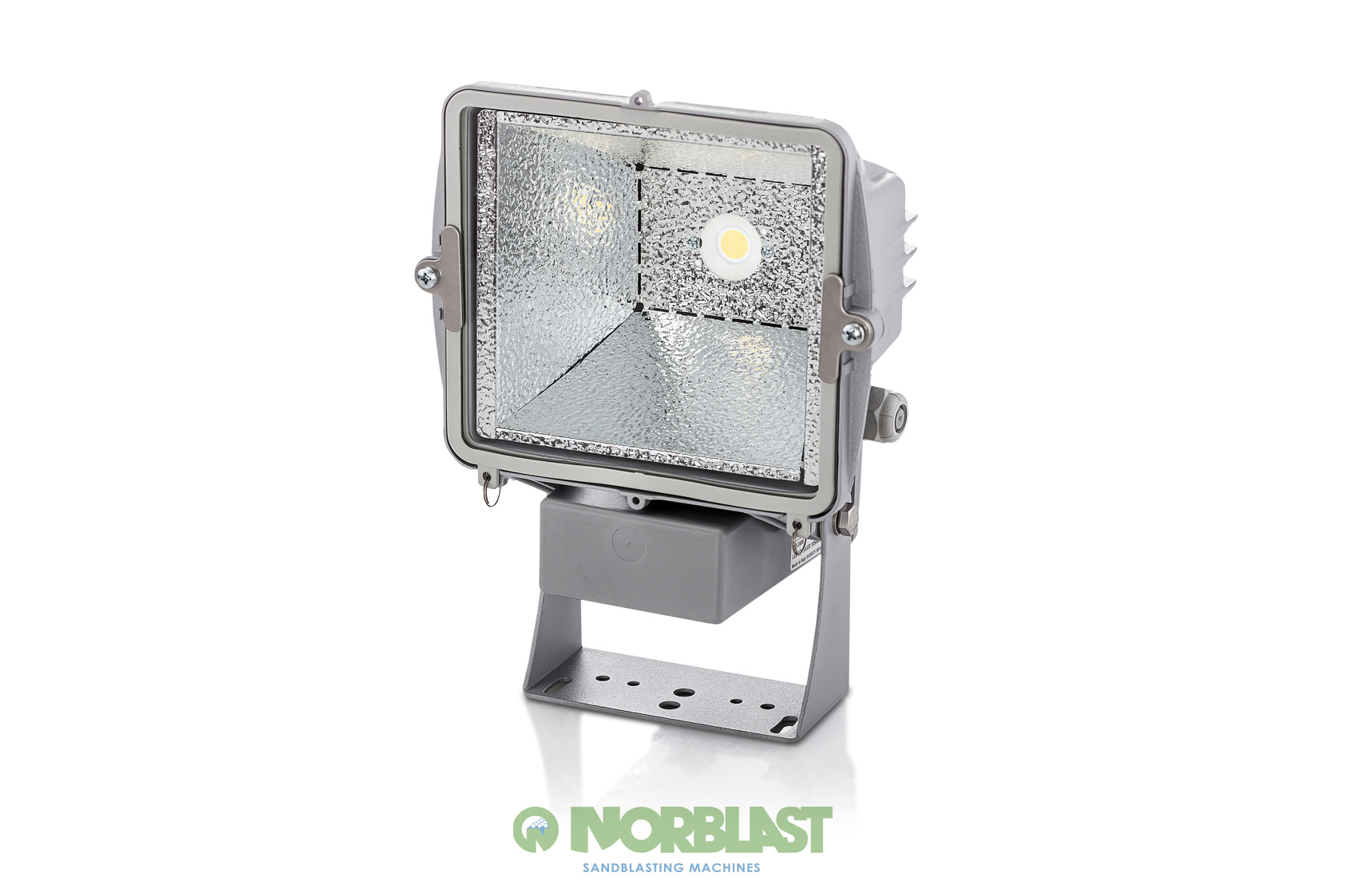 LED LAMP
Low consumption and high efficiency led lamp. It ensures excellent visibility inside the cabin.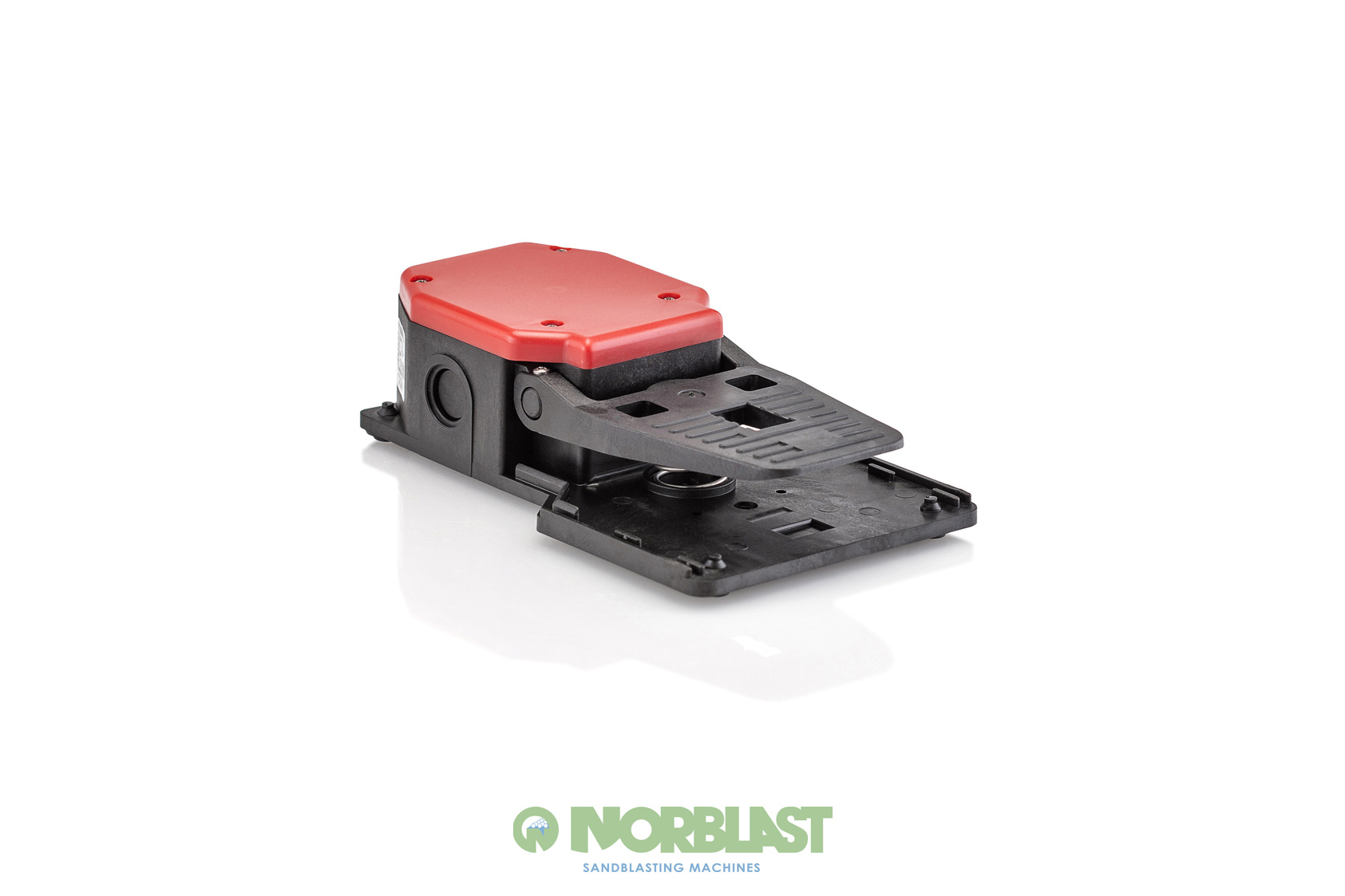 ELECTRIC PEDAL
Electric pedal to start the sandblasting cycle.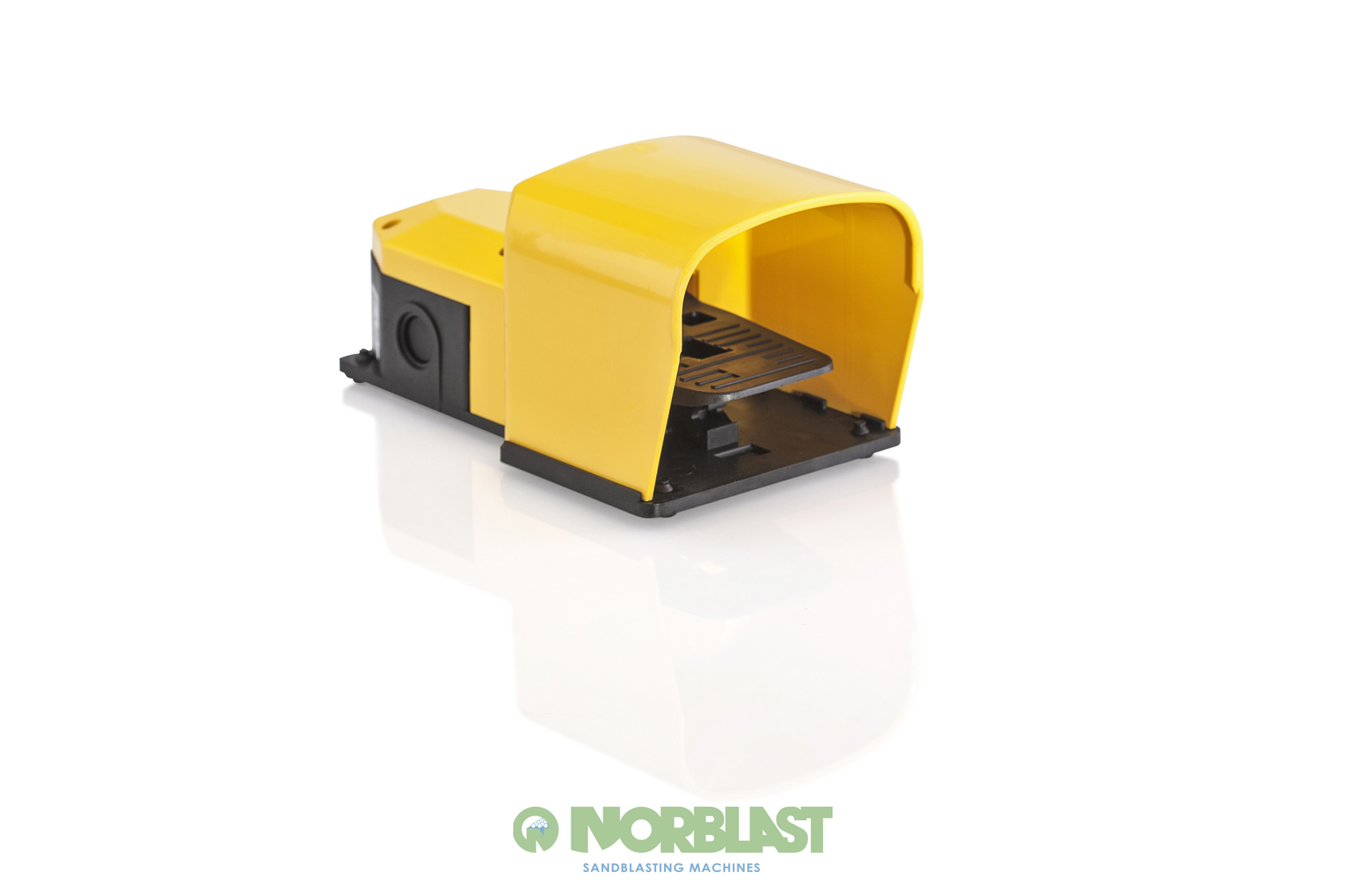 PNEUMATIC PEDAL
Pneumatic pedal to start the sandblasting cycle on all FN models.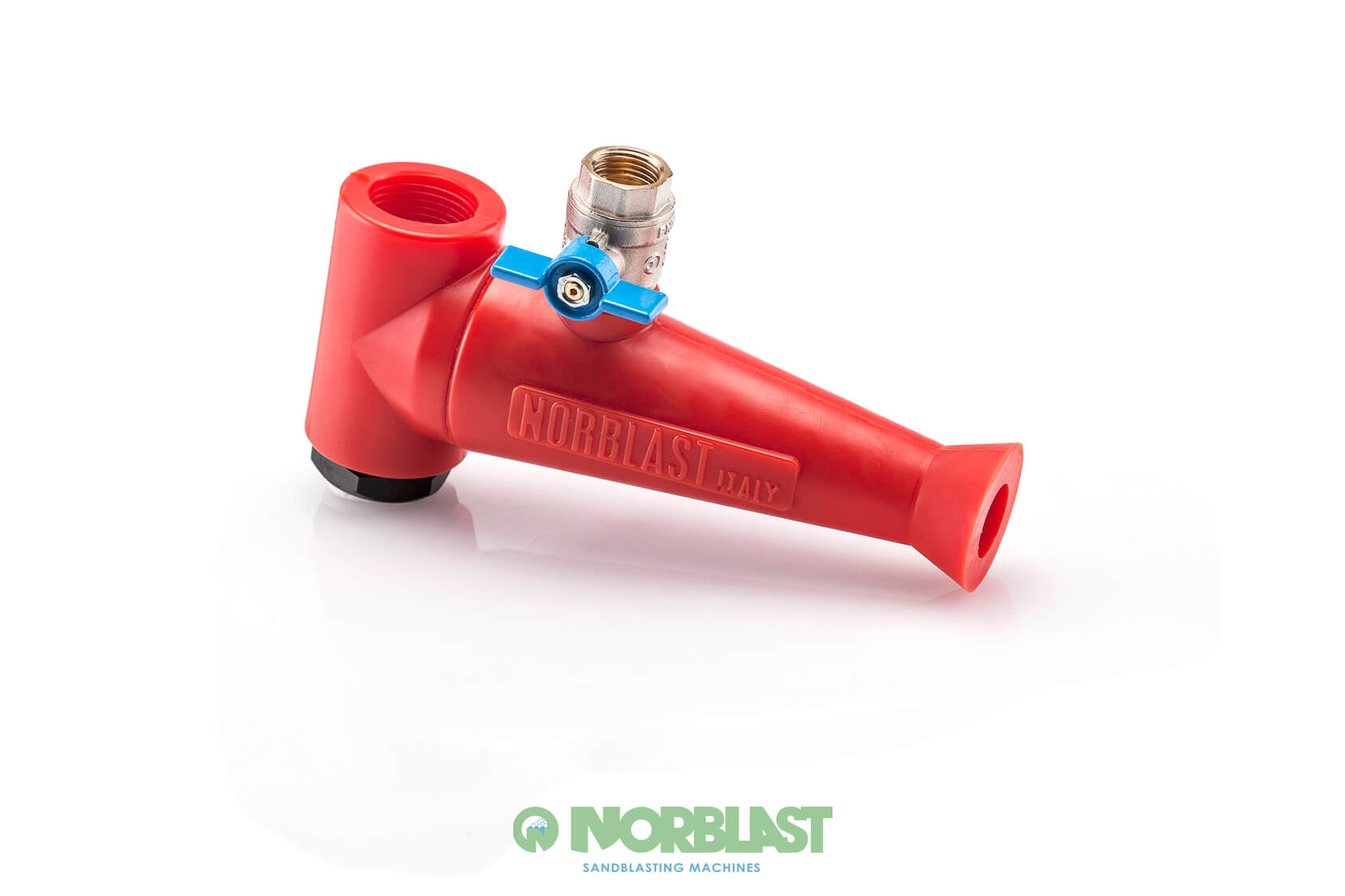 AIR RECIRCULATION PIPE
Recirculation pipe designed and made of polyurethane material. The dimensional and fluid dynamic study guarantees a constant flow towards the gun body. Complete with tap for flow regulation.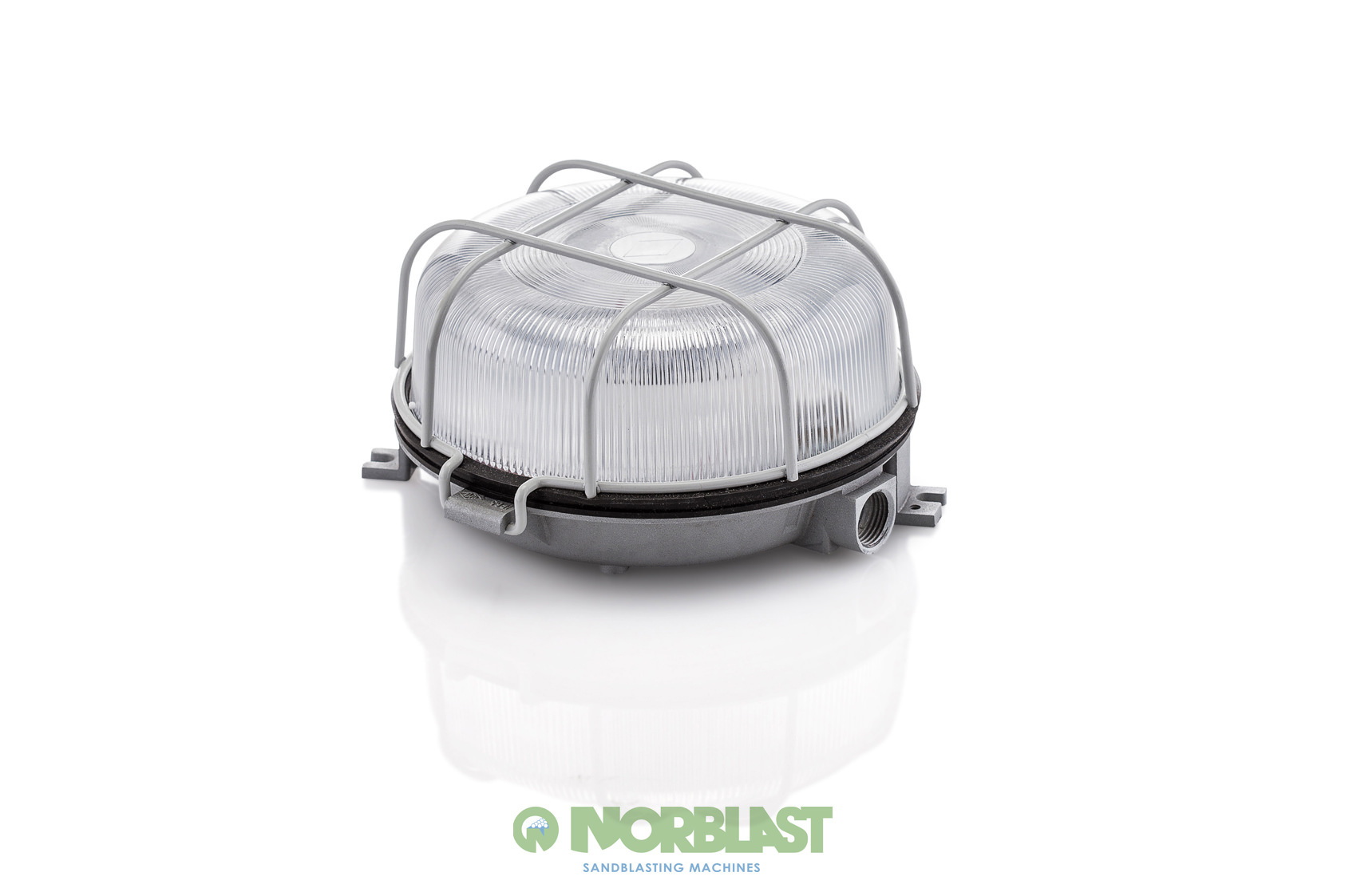 ROUND CEILING LAMP
Replacement ceiling light for all FN models.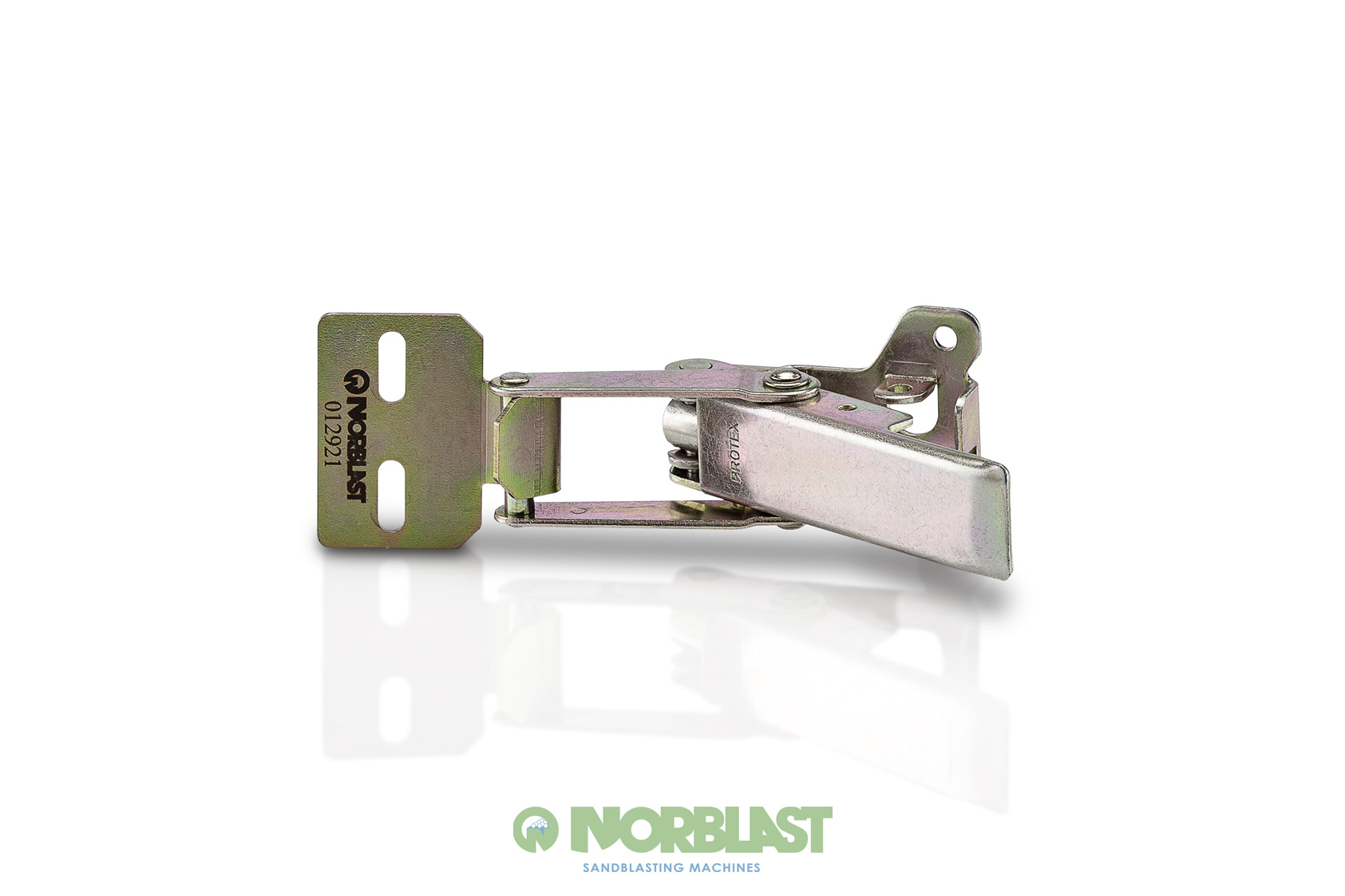 LOCK DOOR
Galvanized closing lock for opening / closing the door.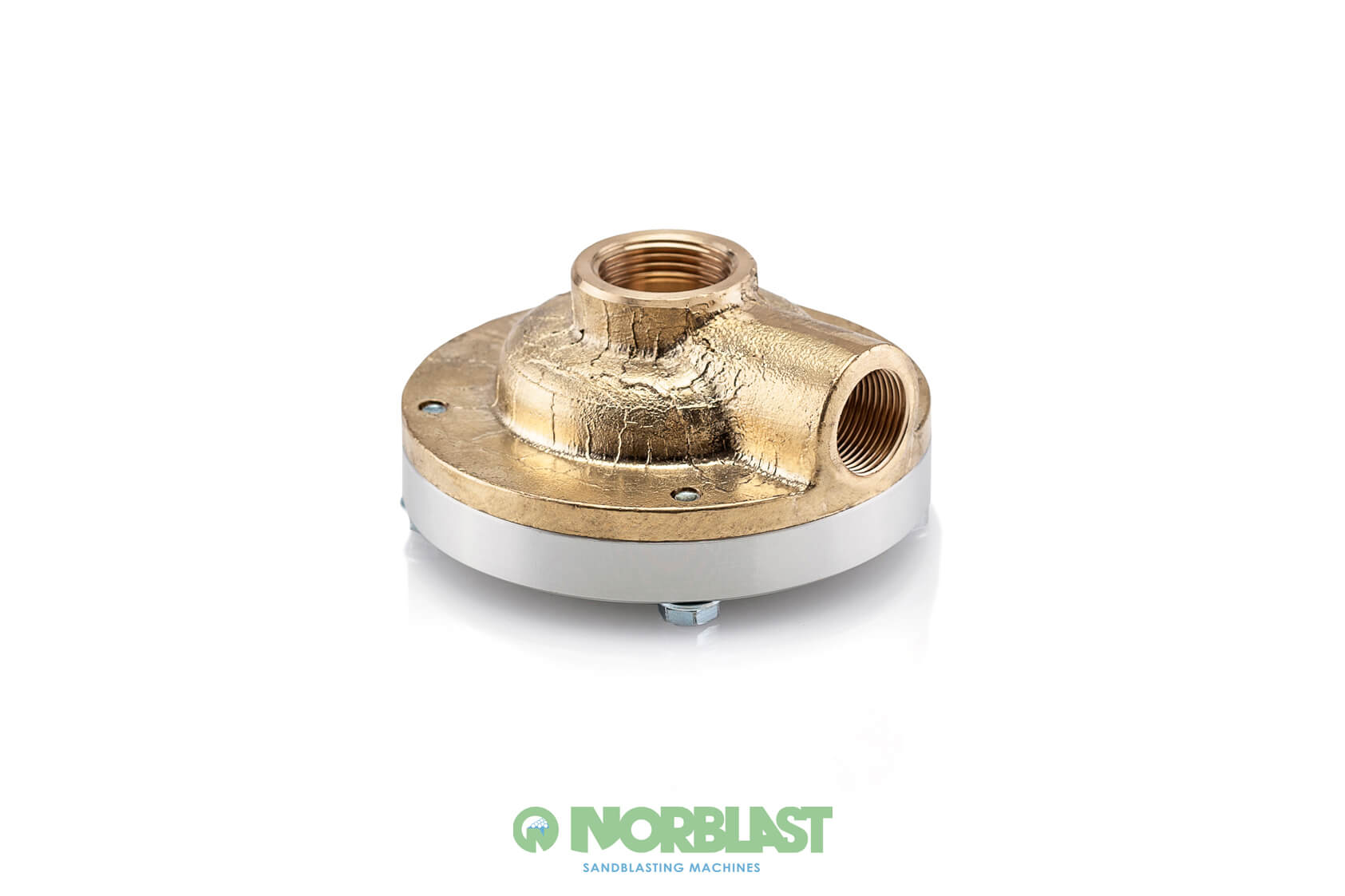 1″ VENT VALVE
Easy maintenance valve, with few parts in contact with the grit.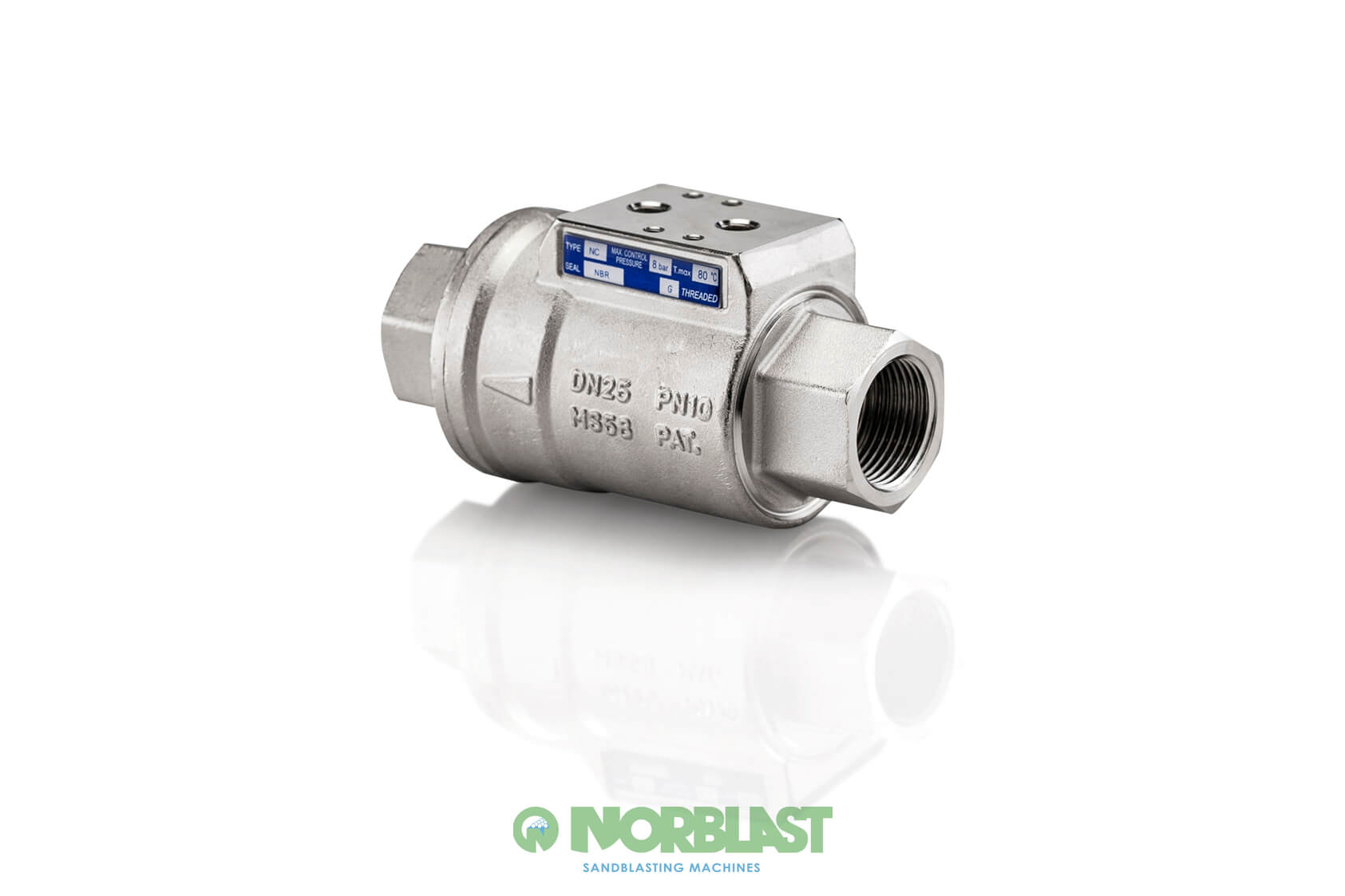 VIP VALVE
Low pressure drop valve, guarantees an increase in process efficiency.